Our Team
We do things differently. We focus on
building a holistic, innovative strategy for your financial future. We pair that with our experienced, talented team, whose expertise covers everything from research to portfolio management, from planning to tax and client service. Then, with a sound understanding and an integrated approach, we all work together toward one goal: delivering wealth strategies designed to fit your life, and no one else's.
Meet Our Team
Insights & Resources
Insights & Resources
When it comes to preserving and growing your wealth, you need an experienced firm to work with you through every financial phase of life, clearly understanding your goals today and tomorrow. No matter what phase you happen to be in, Beacon Trust has the knowledge, experience and services to innovate your wealth strategy.
Learn More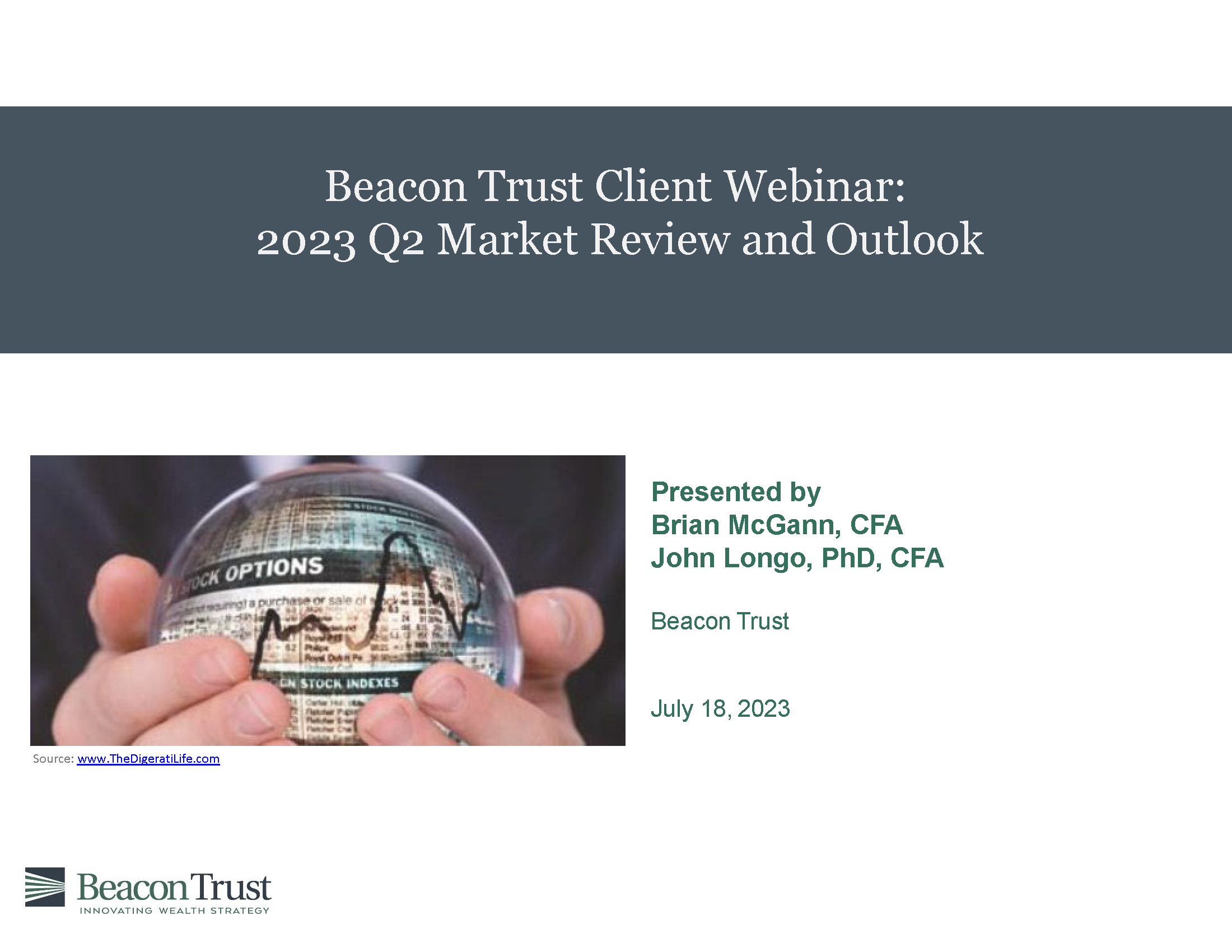 Weekly Investment Insight 9.5.23
Stocks barreled into the Labor Day weekend in a good mood, with the S&P 500 up 2.5% last week.
Market Outlook 2Q Review 2023
The S&P 500 continued its strong rally over the second quarter, rising 8.7%. Combined with its robust performance in the first quarter, the S&P increased 16.8% for the first half of the year, its best performance since 2019.