Our Team
We do things differently. We focus on
building a holistic, innovative strategy for your financial future. We pair that with our experienced, talented team, whose expertise covers everything from research to portfolio management, from planning to tax and client service. Then, with a sound understanding and an integrated approach, we all work together toward one goal: delivering wealth strategies designed to fit your life, and no one else's.
Meet Our Team
Insights & Resources
Insights & Resources
When it comes to preserving and growing your wealth, you need an experienced firm to work with you through every financial phase of life, clearly understanding your goals today and tomorrow. No matter what phase you happen to be in, Beacon Trust has the knowledge, experience and services to innovate your wealth strategy.
Learn More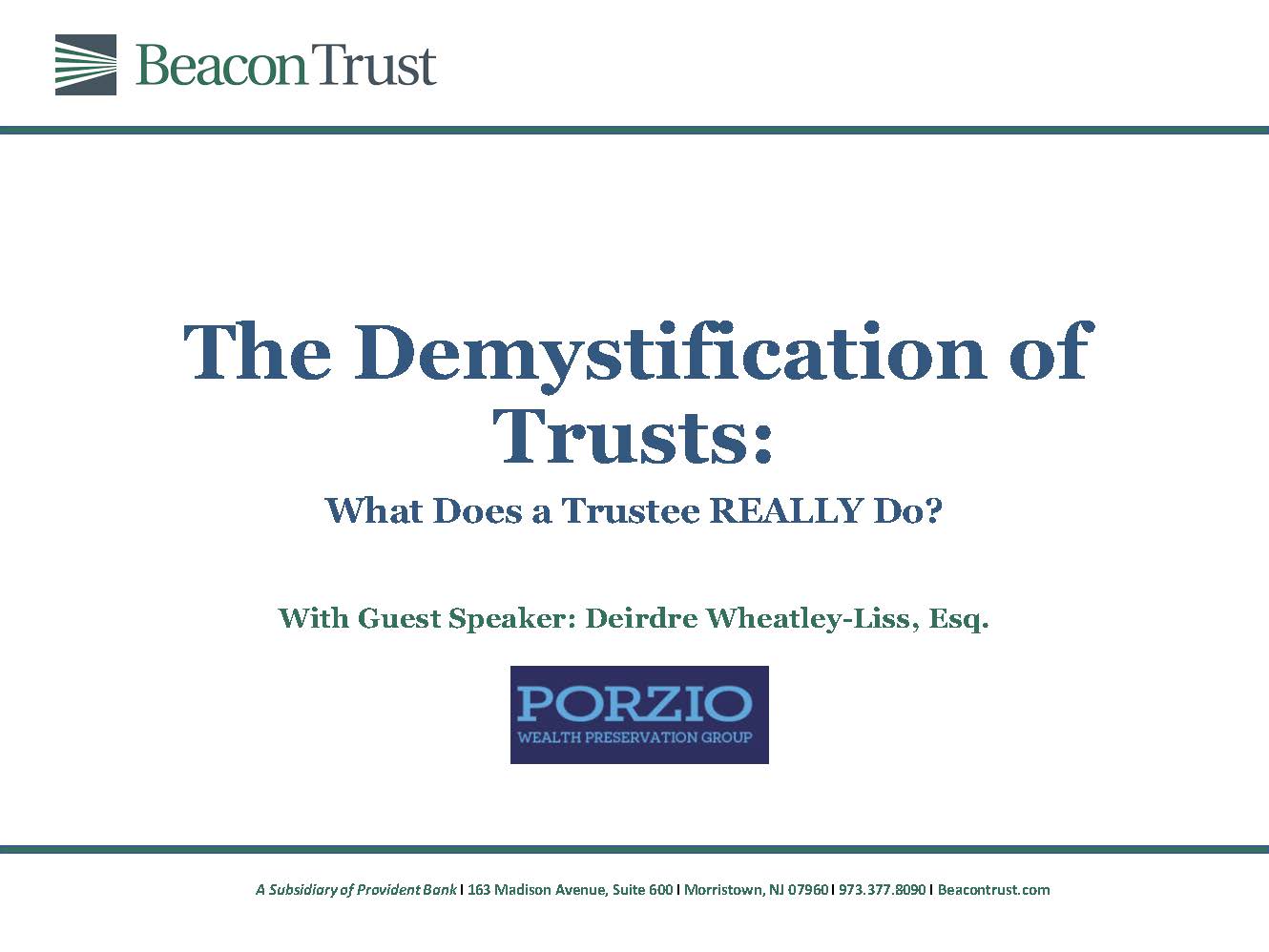 Navigating Medicare
Medicare is a health insurance program run by the federal government to provide coverage to individuals age 65 and older.  It also provides coverage to some individuals who are under the age of 65 with certain disabilities or underlying conditions.
Weekly Investment Insight 11.29.21
Black Friday looked more like Black Monday for the stock market, with the Dow tumbling more than 900 points, its largest drop for the calendar year.