Our People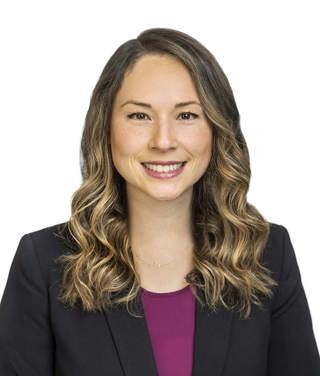 Zoie Silver, CFP®
Managing Director
Chief of Staff
Zoie Silver is Chief of Staff of Beacon Trust. Ms. Silver oversees Beacon's wealth advisory services, including financial planning, tax, and trust and estate services. As part of the management team, Ms. Silver is responsible for various projects and strategic initiatives impacting the overall firm. Prior to her current role, Ms. Silver was Client Service Manager of Beacon Trust. She was responsible for the management of the client service team to ensure excellent service for all of Beacon Trust's clients.
Ms. Silver has also worked directly with clients, handling their day-to-day needs as relationship manager, as well as portfolio analysis and asset allocation as portfolio manager. Ms. Silver joined Beacon Trust as a portfolio manager assistant in 2010.
Ms. Silver received a bachelor's degree in economics from the University of Michigan with a minor in Asian languages and cultures. Prior to joining Beacon, she worked as an English teacher in Shenzhen, China, where she continued her Chinese language study. She completed a business internship program in Shanghai, China through Columbia University and a study abroad program in Europe through Syracuse University. She is also a CERTIFIED FINANCIAL PLANNER™ professional.