Our People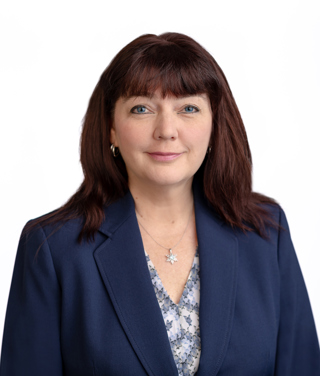 Antonia Pancel-Cipric, JD
Chief Fiduciary Officer
Antonia Pancel-Cipríc is the Chief Fiduciary Officer at Beacon Trust. She has nearly 25 years of legal and financial industry experience. Ms. Pancel-Cipríc is responsible for the Trust and Estate division at Beacon Trust managing a staff of professionals who handle complex matters in estate planning for high net worth individuals and their families.  She joined Beacon Trust as a trust officer and vice president in 2012.
Before joining Beacon Trust, she worked at Citi Trust as vice president and senior trust officer for nine years, where she managed both international and domestic trusts and offshore private investment companies within the private bank and global wealth structuring division. Prior to her tenure at Citi, for nearly eight years, she was a trust officer for the Merrill Lynch Trust Company philanthropic financial services unit. She handled all aspects of charitable trusts, private foundations, supporting organizations and donor advised funds.  She also spent several years in the general practice of law counseling clients in trust and estate planning matters.
With a bachelor's degree and master's degree under the prestigious Boch Fellowship from the University of Notre Dame, Ms. Pancel-Cipríc also earned her Juris Doctor from the Tulane University School of Law. She served as the President of the Law Women's Foundation and Preservation Law Society at Tulane. Ms. Pancel-Cipríc is fluent in the Croatian language and holds an African Studies Certificate from the University of Notre Dame as well.
She is a licensed member of both the New Jersey State Bar Association and the United States Supreme Court Bar in Washington, D.C.
With a strong commitment to her local community, Ms. Pancel-Cipríc serves as a commissioner and Chair of the Education Committee for the Barron Art Center in Woodbridge. She was on the formation team of professionals who formed the first DVRT team in Woodbridge and second in the state of New Jersey.  She also has taught catechism, lectured and served on the pastoral Board of St. Andrew's Church for 35 years. She is the recipient of the 2016 Mayor's Citation for her demonstrated dedication in loyal service to her community. In 2017, she was nominated to serve on the Board of the Community Health Law Project, an organization created in 1976, as a nonprofit to provide legal and advocacy seminars, training, education and related activities to persons with disabilities.